The below photos are from my garden, mid-May. I've got everything planted (for now), but am not quite where I'd like to be in terms of weeding, mulching, and pebbling the paths. That's coming though and I'm hoping we get it done before our June 13 Birthday Party for the boys!
For now…
I made these super easy plant markers. Being a full-time working Mom, I need QUICK fixes. Wine corks + Sharpie + bamboo skewers = easiest plant markers I could think of!  Sadly, I didn't have that much time this year to make them beautiful. But, they work for now!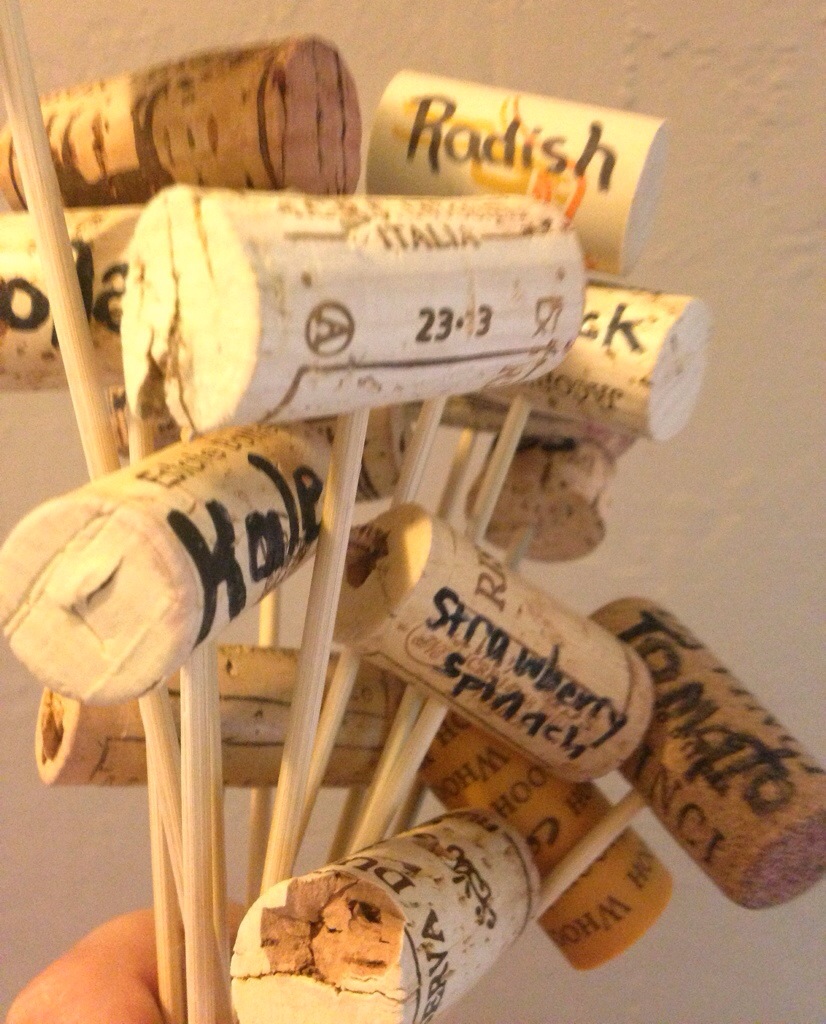 The Strawberry Patch:
The strawberries spread to the path! This is one of the reasons I haven't pebbled the paths yet. I'm thinking waiting until after the June strawberries are done…?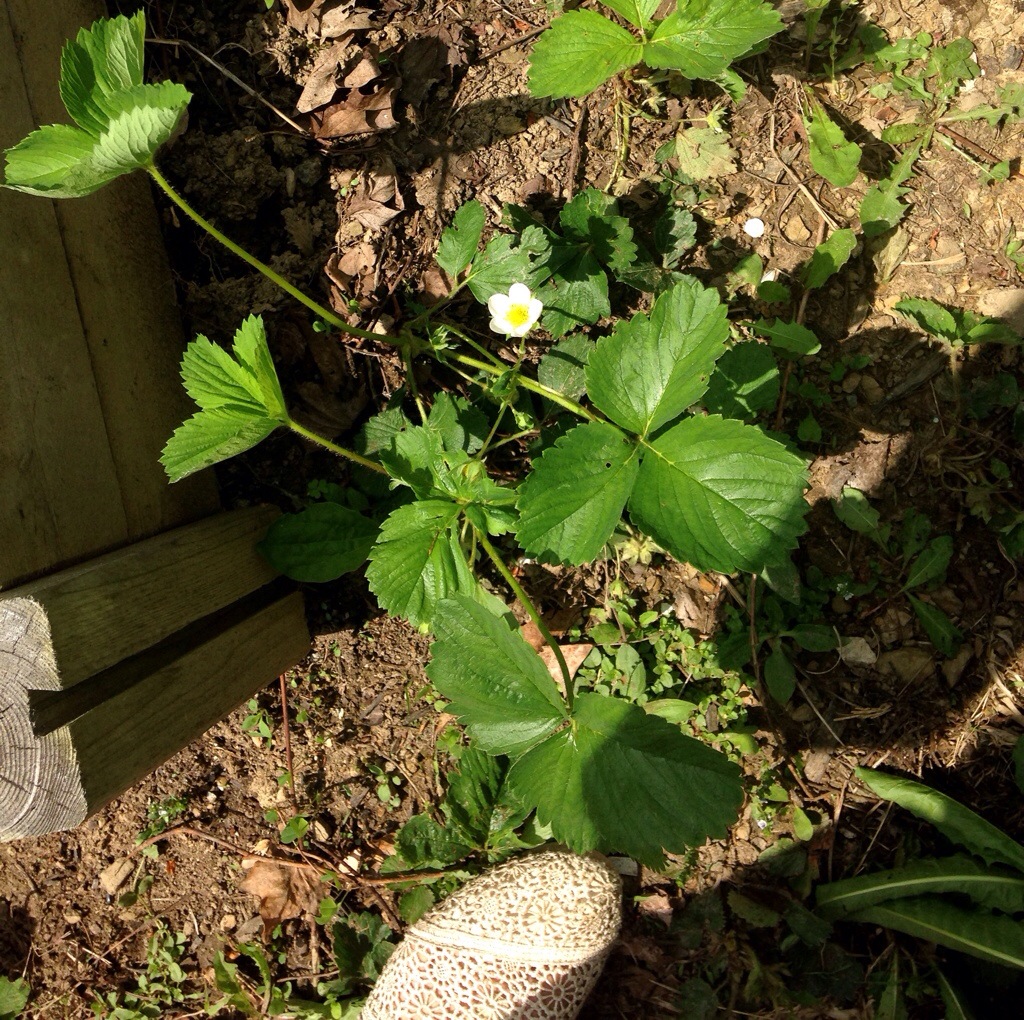 Spinach, French Sorrel & Collards seeds (can't see, but Kale is on the end and I added a row alongside the Spinach & French Sorrel of Organic Jumbo Green Beans):
S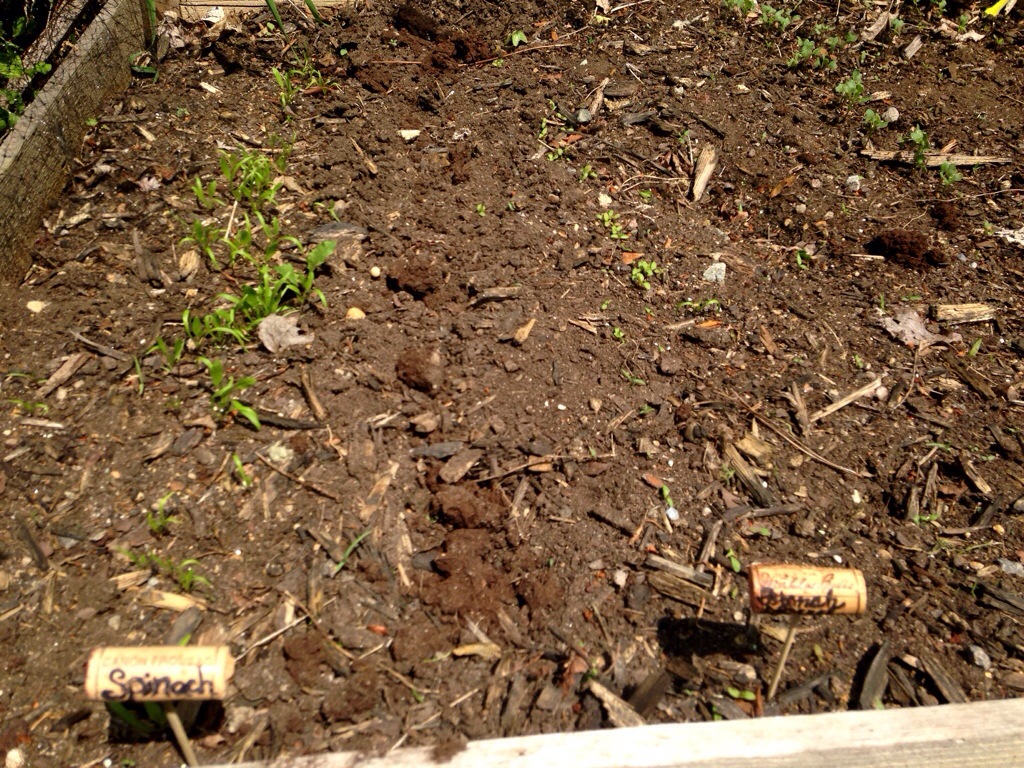 Italian garden:
Eggplants, Tomatoes, Basil, & Rosemary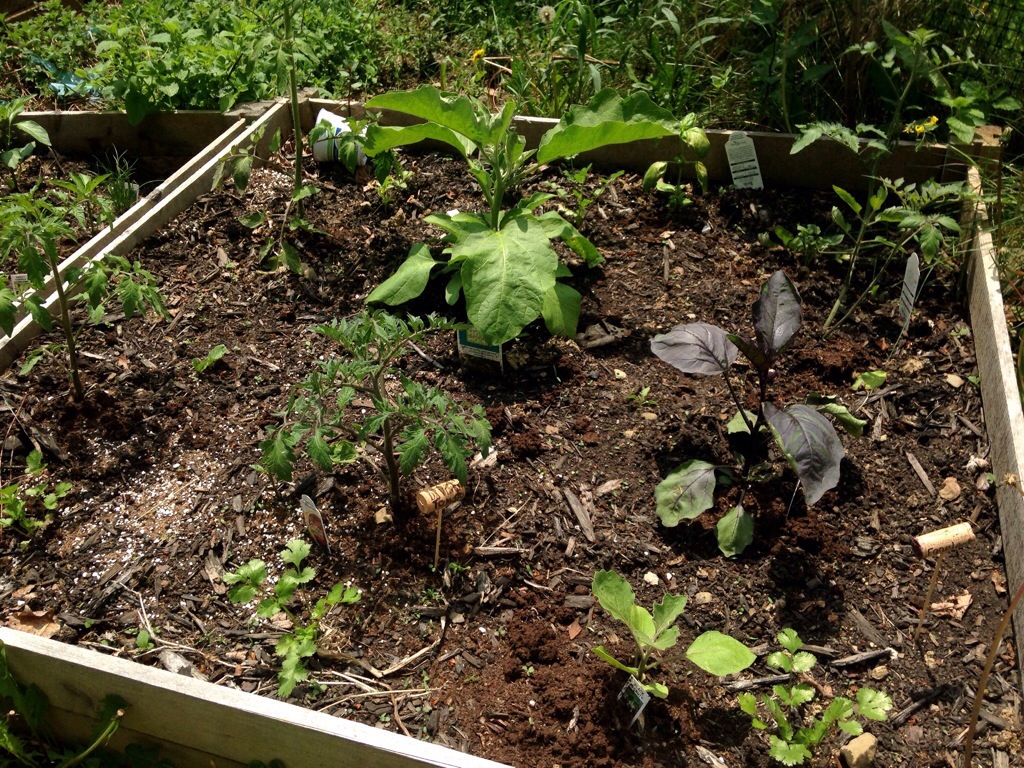 One of My Favorite Little Helpers:
Swiss chard, watercress, lettuce, zucchini & dill: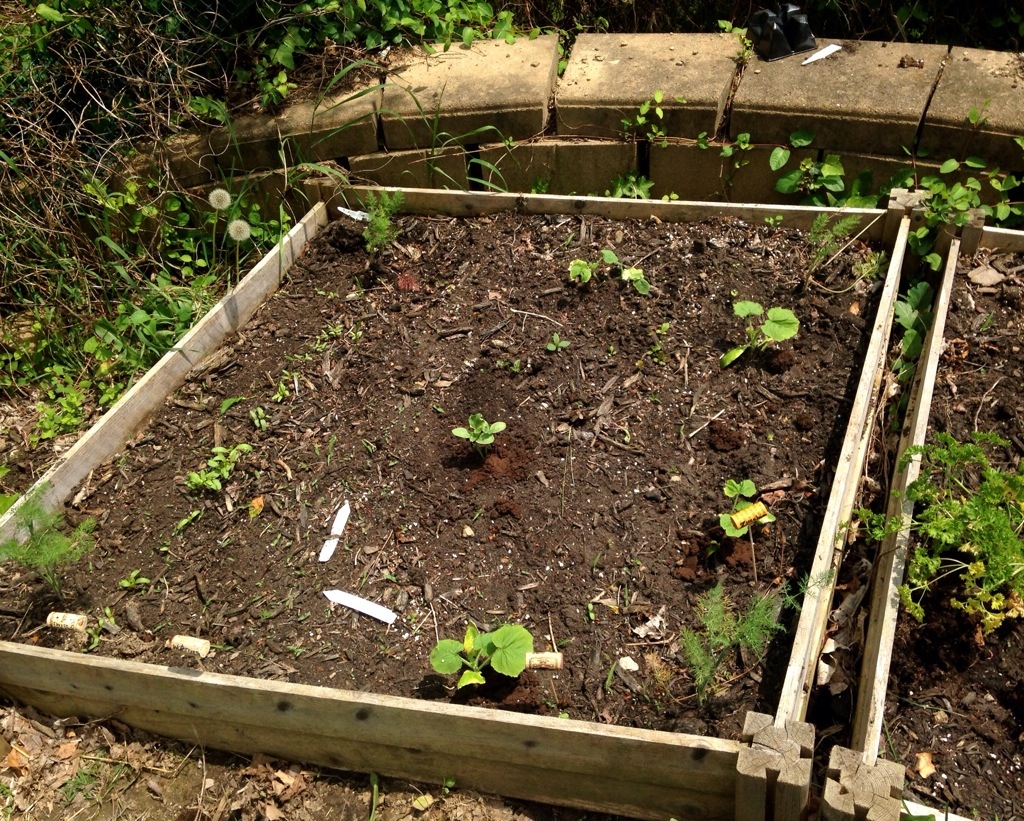 Cucumbers & parsley:
Uh-oh something is eating my cucumber leaves. Any help on what to do, friends? We have a fence around the full garden and down into the ground.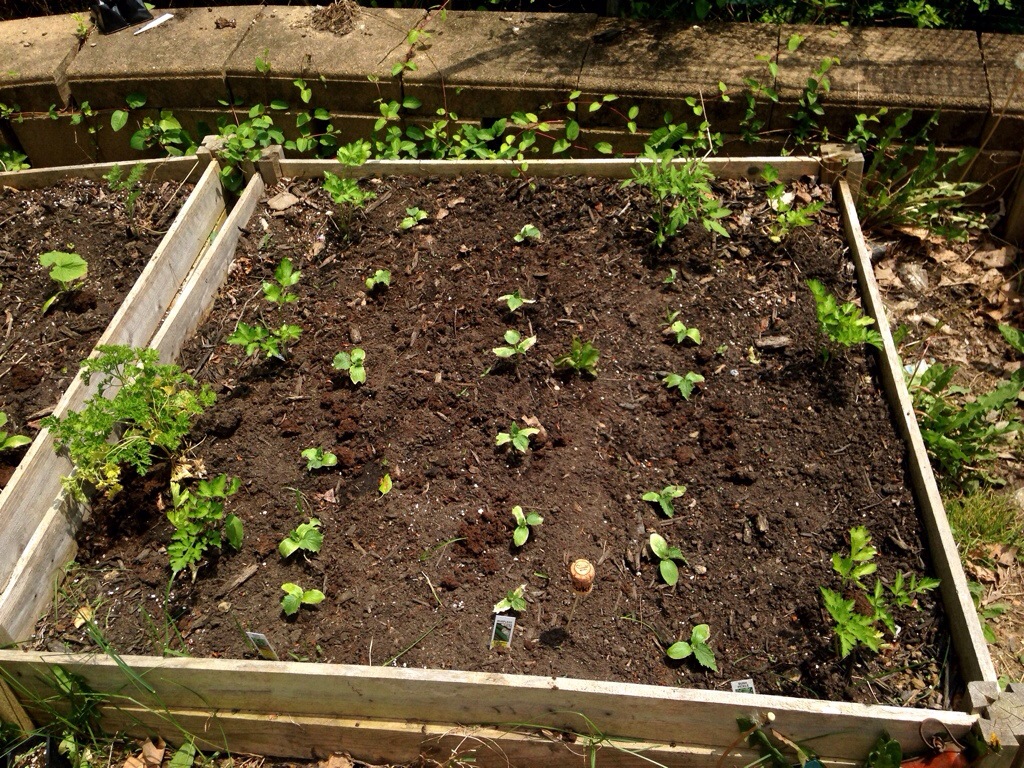 The Mexican garden:
Onions, Peppers, Scallions & Chives: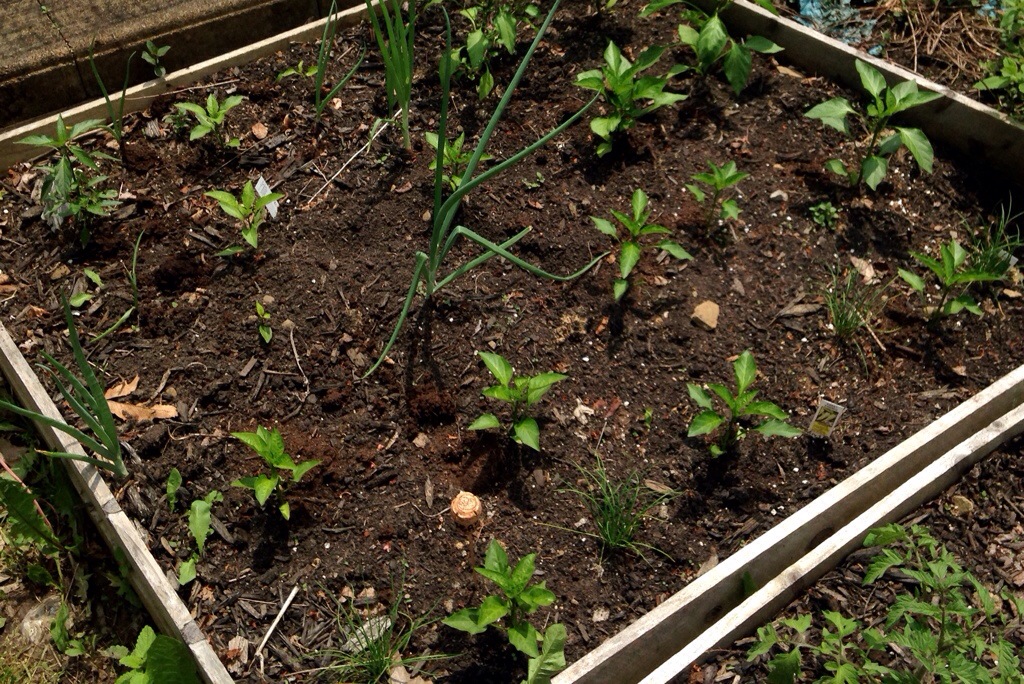 Arugula, Radish, Purple Peacock Broccoli Kale, Spinach Strawberry & Row of Edamame: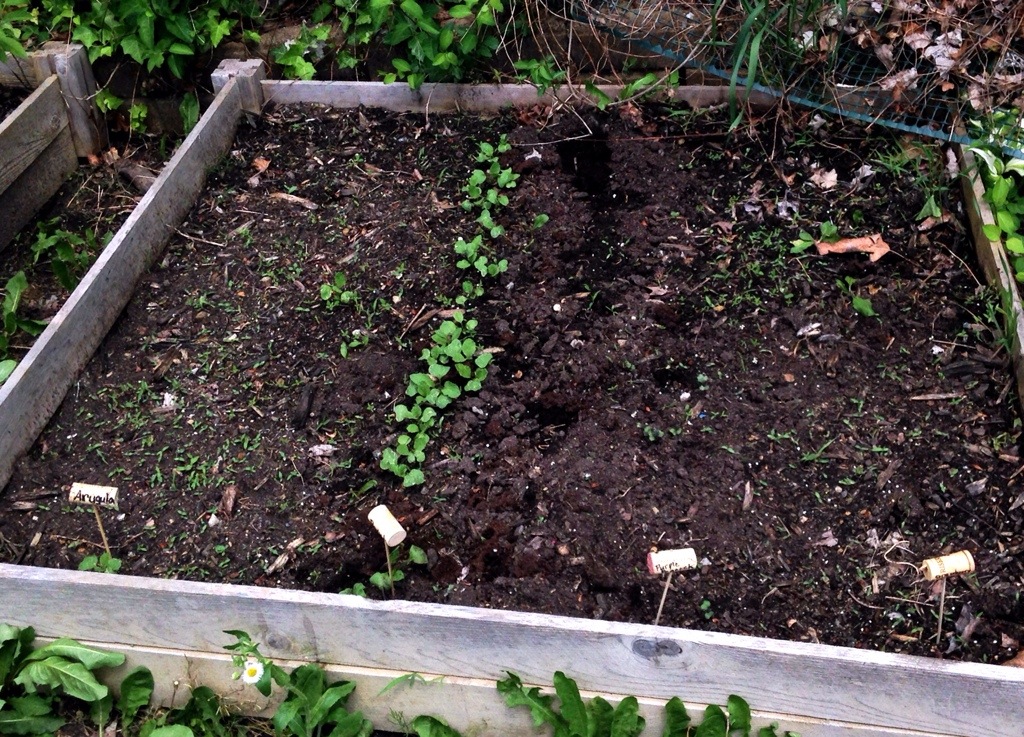 If you have any advice for me, I'm always open. I'm relatively new to this gardening thing and  appreciate the expert knowledge.
Happy Memorial Day weekend – hope you all get lots of lovely weather, outdoor time, and yard work in! 😉