I'm a little late on planting my "cold season" crops this year, although, in Pittsburgh, it's still kind of the cold season. I'm going to chalk up the delay to having 3 kids, one being a baby, 3 dogs, a recent plumbing/sewage emergency that flooded two floors of our house, the resulting cleaning and remodeling to fix the issues – oh, and the fact that I work a typical 60-70 hour (+) work week. Yeah, it's been rough and I've been busy. But, last evening, I needed some vitamin D and the boys needed to physically work off their rambunctiousness, so we went to work in the garden.
Prepping Our Spring Garden:
Luckily, hubby did me a solid and installed raised beds in my garden last year, so my garden is very easy to get ready in spring. The boys and I cleared all beds, mixed in a little compost, pulled the first round of weeds, spruced up the strawberry patch, and planted seeds in the first 3 raised beds.
Here's the strawberry patch (yay, I LOVE perennials! They're even growing out of the sides into the paths!)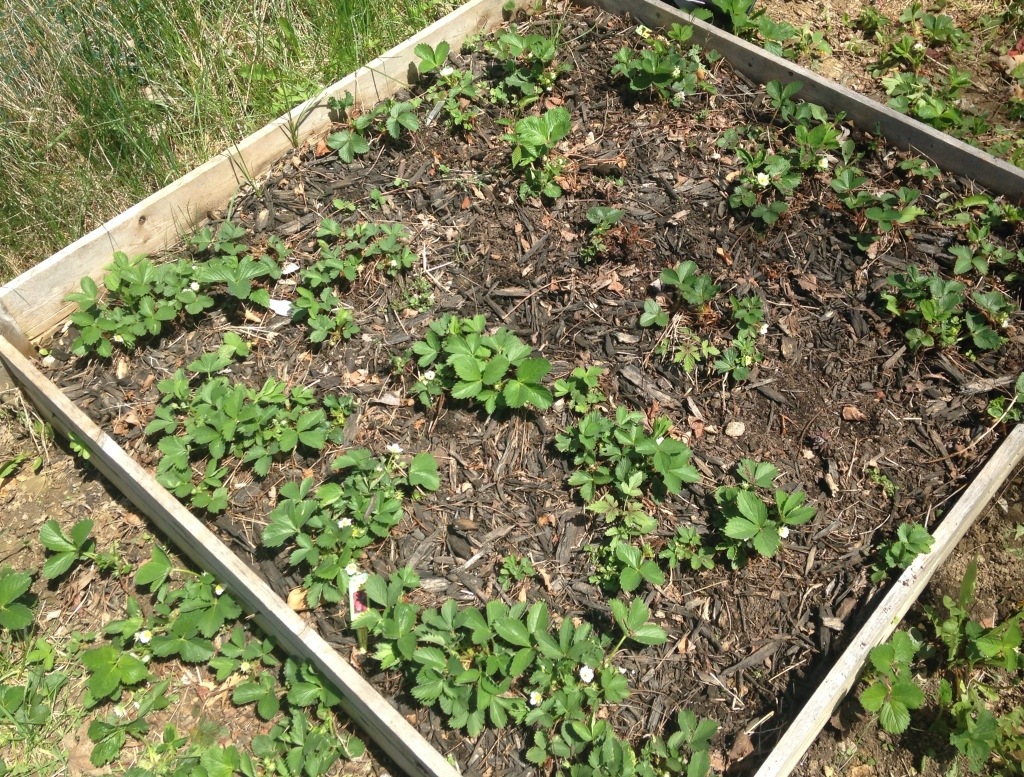 I still want to add pebble to the garden pathways and the still dead honeysuckle on the fence in the background isn't gorgeous yet, but it will be soon!! Here are two of my beds (I have 7 beds in my garden area):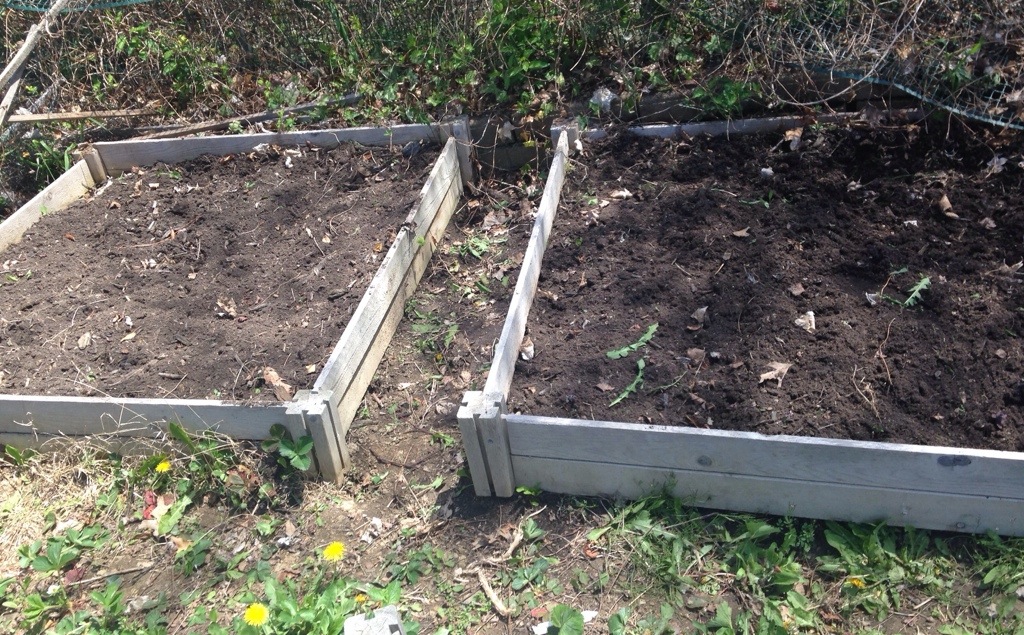 Planting Our First Seeds:
Once the beds were cleared, I had my 2 year old rake the soil and my 7 year old used the cultivator to mix up the dirt. They did a great job of freshening the beds!
Then, I planted these seeds in my first three beds:
– Galilee Spinach
– French Sorrel
– Flash Hybrid Collards
– Dwarf Green Curled Kale
– Sylvetta Wild Arugula
– Cherry Belle Radish
– Purple Peacock Broccoli Kale
– Strawberry Spinach
– Electric Neon Blend Swiss Chard
– Watercress
– Wild Garden Lettuce Mix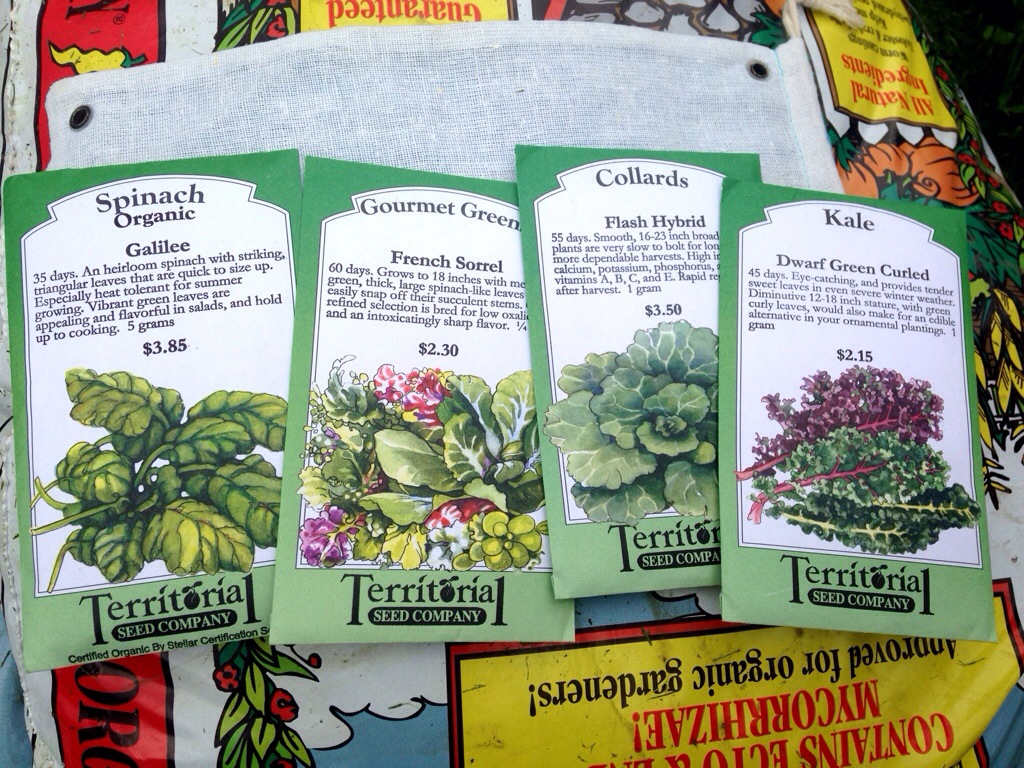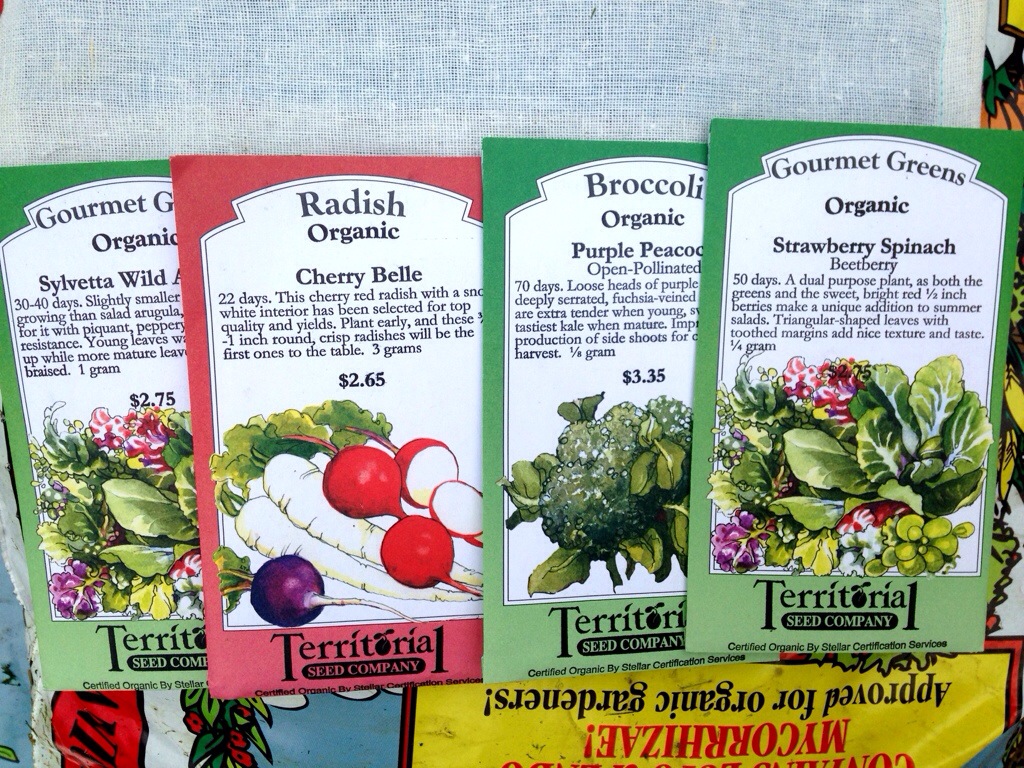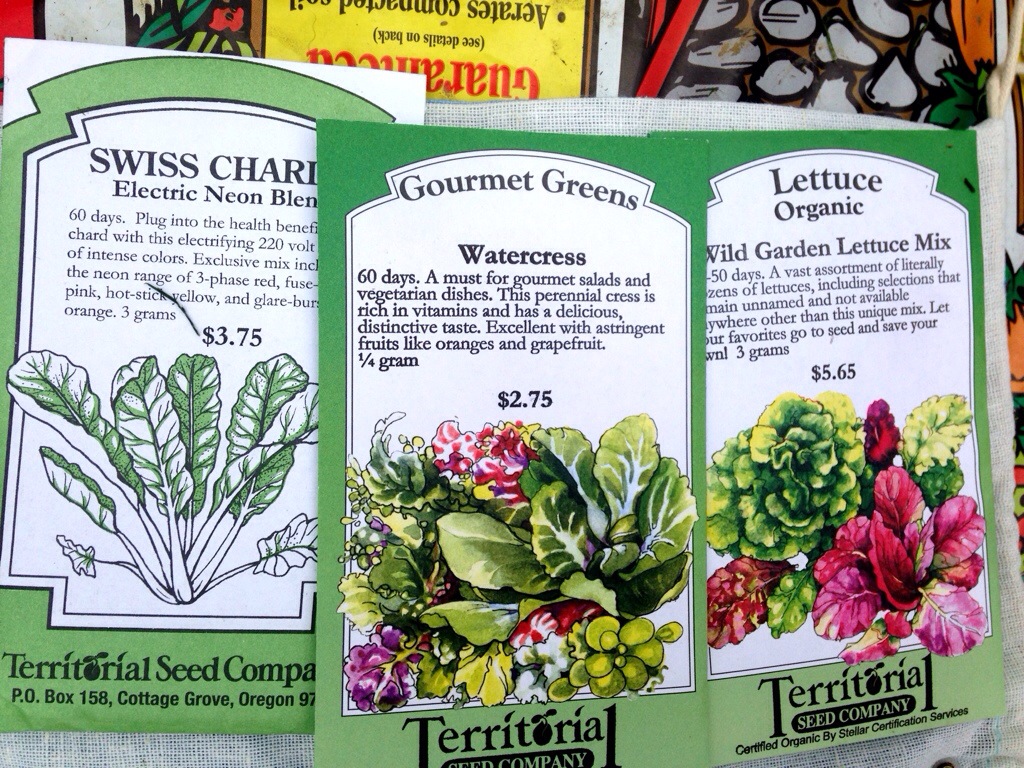 All Organic and other seeds purchased from the Territorial Seed Company.
Hoping for some garden success in 2014! I'm super excited for this Mother's Day weekend for our traditional nursery trip and day of planting! I'll let you know what we get!
What are you planting in your garden this year?