Real talk…. I wrote this on my birthday, but spent a little too much time enjoying it to post this. After catching up from work and the festivities, I wanted to still share my thoughts on my 30th this year. And, the one thing I will say about celebrating my 30th at night with friends is that I definitely went out like I was in my twenties, but woke up feeling 30. WOO WEE. 😉
Here's what I have to say…
It is my 30th birthday today! Ok, that's the last time I'm saying that. Correction: It is my second annual 29th birthday today! 😉
Here I am hanging with my littlest Bean at the Science Center on my 30th Birthday!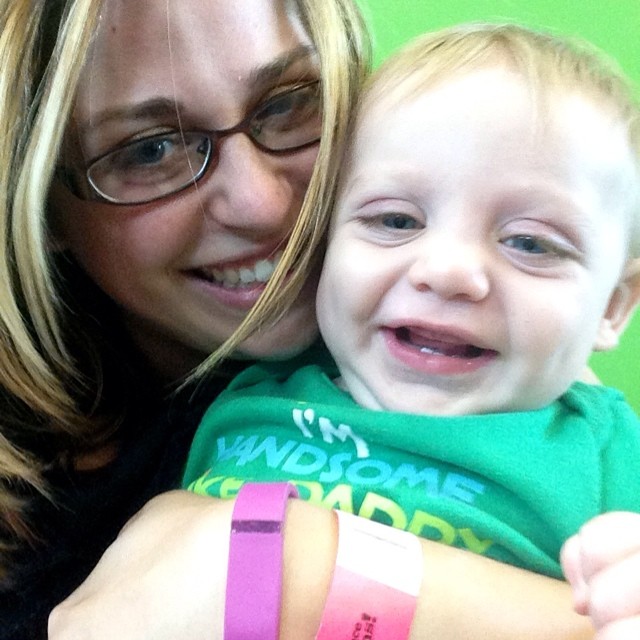 Celebrating a "milestone" birthday is a great time to reflect and (as I say when using work words) "hindsight" on the last decade. I posted a funny list of why 30 isn't so great and everyone reared up and said "It's great! 30 is the awesomest ever! I feel like a new (wo)man!"
Well, ain't that great. It just makes me feel not 29 anymore. (And, really the list was just meant to be funny!) 😉
But, in all honesty, I hope and plan to say the same about my thirties! For now, though, I'm just going to reflect on the things that happened in the last 10 years that I remember most fondly. I'm sure the next 10 years will be amazing too – it's all about what you make of them!
My twenties were full of struggle (it is not easy being a young Mom and trying to find your way in the professional world at the same time you're finding your way as a wife and Mom). But, when I look back, I honestly cannot believe the love and light I was lucky enough to experience and am so proud of my accomplishments during the last decade.
In my twenties, I…
graduated college with Honors and was inducted into the highest Honors society for undergraduates, Phi Beta Kappa (all while life was growing inside of me!)
met my soul mate, got married, honeymooned (twice), and celebrated 8 wedding anniversaries.
had three beautiful boys, expanding my future security team or my husband's rhythm section. 😉
bought my first house with my husband.
landed my dream job (seriously, you guys, can you believe my job is all about helping children using the power of music?!).
traveled to Barcelona, Costa Rica, Switzerland, Italy, Germany, Austria & Mexico, as well as various great locations in the US like LA, Miami, NYC, & San Fran.
watched my brother fight cancer and my father recover from a life threatening stroke. While this wasn't initially a good thing, they both made it through and it made me appreciate them and everyone in my life even more. (PS: I LOVE you guys; so blessed and glad you are here with us stronger than ever today!)
lost the baby weight – twice (one to go, hoping it's not TOO hard now that I'm old and all)…
met many wonderful new friends.
learned… A LOT. I started my Master's program, presented at national industry events like MediaPost Mobile Summit in Miami, FL and local events, and continued to work to advance my professional knowledge and skills.
read The China Study and made the decision to live a healthier, cleaner life. (Read it).
saved at least 15 dogs lives due to our efforts helping shelter dogs who are in high-kill shelters get adopted, transported, or fostered (we fostered at least 15 ourselves and facilitated other adoptions and transports).
had FUN. I couldn't list all the amazing moments with friends and family here, but am blessed to have too many to list here.
Here's a gallery of some of my favorite moments from my twenties:
I look forward to celebrating my 29th again and again in the future ;)