I recently hosted a bachelorette party for my BFF and included a champagne bar, with suggested drink recipes. If I told you what happened that night, I would have to kill you. But, I can tell you the champagne bar was a big hit!
My first learning from that night is that I will have a champagne bar at every party I ever throw. Here's the amazing transformation from hotel room desk to champagne bar:
My second learning? Blackberry champagne margaritas are the best drink ever. Also, it's a bad idea to vigorously stir or shake champagne drinks. I'm not telling if I learned that one the hard way.
Here's mine from the bachelorette party (hence, the plastic cup):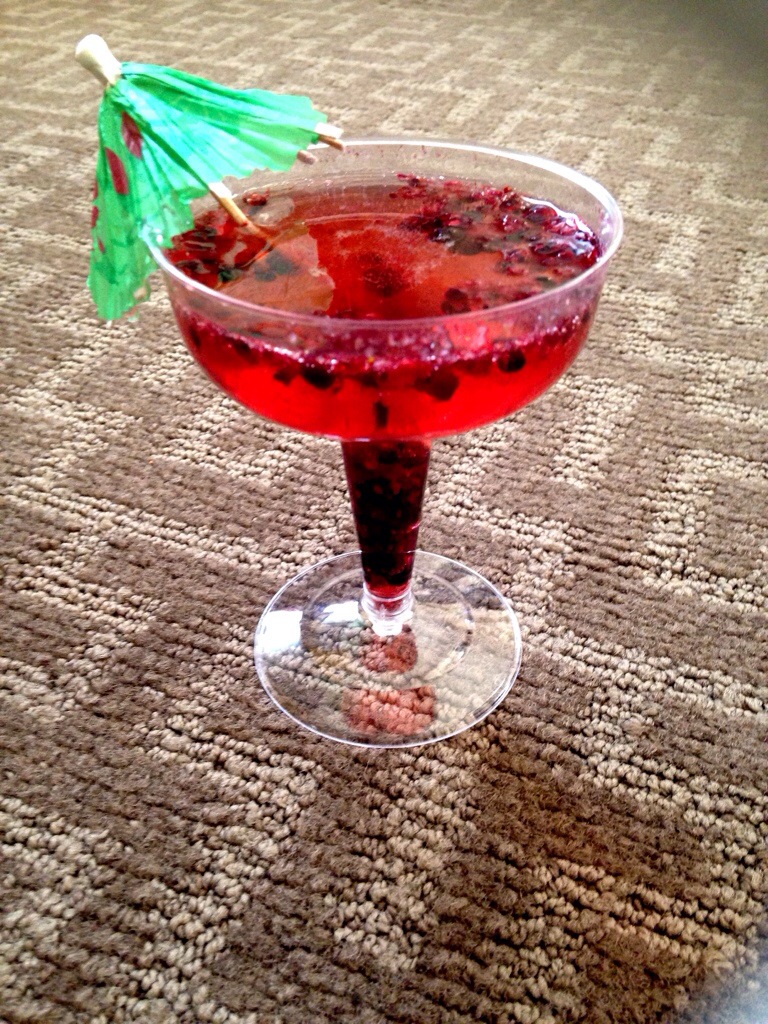 Here's how you can make these up for your Cinco de Mayo party:
Blackberry Champagne Margarita

Print recipe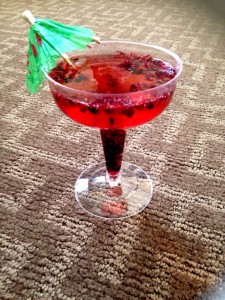 This drink is perfect for a Cinco De Mayo celebration, a bachelorette party, or a girl's night out. Although husbands love them too! Mix up the tastiest margarita on the block in 5 minutes with this recipe.
Ingredients
2oz Tequila (Reposado tequila is best for making margaritas)
2oz Champagne
1oz Triple sec (Optional)
1 teaspoon Lime Juice (Optional)
8oz Blackberries (For blackberry syrup)
1 teaspoon Lemon Juice (For blackberry syrup)
1 teaspoon Sugar (For blackberry syrup)
Note
Other berries or fruits would also work. Just follow steps to make into a syrup.
Directions
Step 1
Use a fork or blender to make the blackberry syrup. Mash a container of blackberries with a little sugar and lemon or lime juice and you're done.
Step 2
Add ingredients to glass in this order: Tequila, blackberry syrup, champagne. You're welcome to add a little triple sec and lime juice, if you prefer.
Step 3
Muddle the ingredients together with a stirrer (or plastic knife or fork - whatever you got laying around!)
If you like a more traditional margarita, consider blending your margarita ingredients (tequila, triple sec, lime juice and/or margarita mix) with frozen fruit for some added flavor.
Here's the 5 minute Frozen Fruit Margarita Recipe.
Frozen Fruit Margarita

Print recipe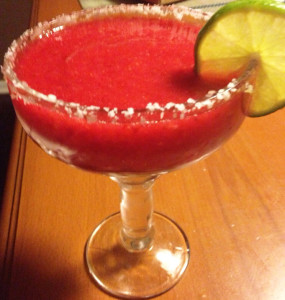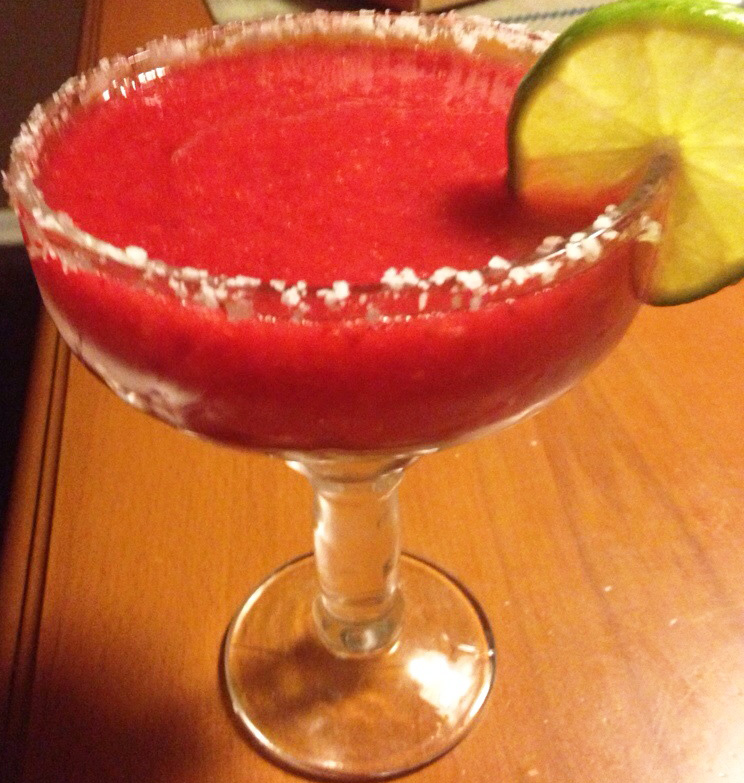 A quick-and-easy margarita that hits the spot when you have a tequila craving - or Cinco Mayo party!
Ingredients
6oz Tequila (Reposado works best)
2oz Triple Sec
2oz Lime Juice
1 bag Frozen fruit (Recommend berries, mango, pineapple)
Note
Use Organic frozen fruit!
Directions
Step 1
Add ingredients to blender.
Step 2
Blend.
Step 3
Pour.
Step 4
Enjoy!
PS: Don't be afraid to add more tequila since fruit dilutes the drink. In fact, never be afraid of more tequila (mwahahaha)!
Check it out in my best dollar store find EVER – beautiful, thick margarita glasses. Looking back, I wonder why I only got 4. Oh well, Dollar Store trip soon to see if I can hunt more down!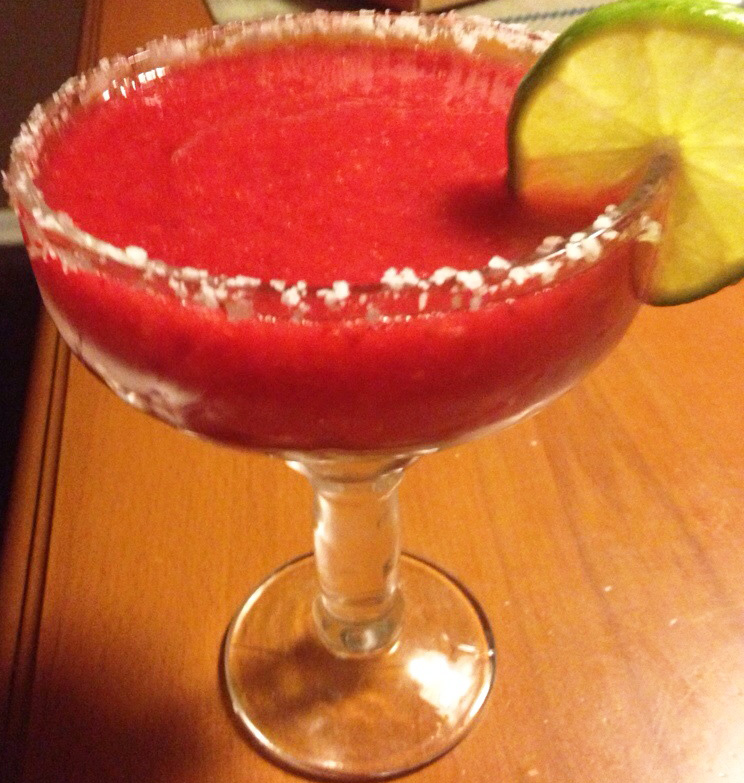 My third learning from that night is that you can meet all kinds of interesting people in Pittsburgh, including a guy who played with Mighty Mighty Bosstones (love them)! In 93. A few times. Gotta laugh. At least he had a hidden tattoo for our scavenger hunt!
Happy Cinco de Mayo friends!