AKA How I Became Sterling Mom
On April 30, 2005, the day after my junior year finals at Pitt ended, I went to a music festival in Indiana, PA (about an hour and a half away from Pittsburgh, PA) called Waterfall Jam. My girlfriends and I really just wanted to GET AWAY from the city and get back to nature for one weekend after a long, rough semester. It was my BFF's birthday weekend. And, we were just ready to go camping, enjoy some live music, and, of course, celebrate.  We were all set to go when we found out that our ride fell through. All of a sudden, our awesome festival weekend road trip was off. And, we were very sad. A very determined friend decided to go through the pains to figure out how to get a rental car (it's not so easy when you're under 25!) so we could still get there. A few hours later, mission accomplished! Waterfall Jam, here we come!
We got there relatively early in the day on Saturday and the festivities (music and fun) began right away. Bands began in the morning and were to continue through the afternoon, evening, and night. It was a lovely campground, with a small lake. Altogether, there were probably a couple thousand people in attendance. And, little did I know at that point, that my future husband was one of them!
We enjoyed the bands and festivities and heard that there was this really great band from the area coming on and we had to see them. Their name was Jazzam. We were there for the music and wanted to see all of the bands. So, we made a note not to miss them.
Jazzam started playing. And, whoa.
We danced wildly. I hadn't heard a live band like this in all my time at college – and I was a frequent attendee and supporter of live music shows in Pittsburgh, PA and wherever else I could get to!
We got down.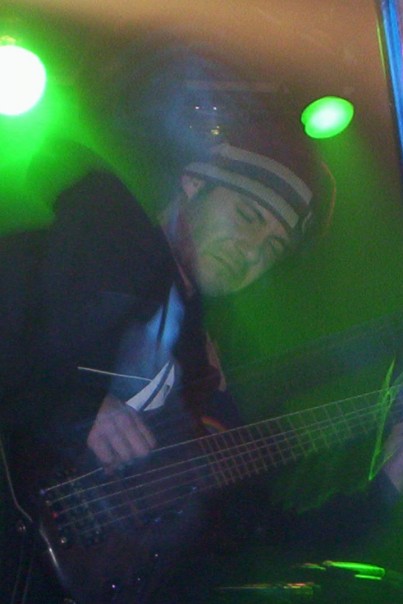 Since I'm a vocalist and stringed instrument player, I was quickly drawn to the bass player. He was amazing. I had never seen a bass player like this before. I was so impressed.
In my over-excitement, I may have yelled "You Rock!" at him… a few times….
I may also have jumped onstage when I thought the show was over to introduce myself. Marc politely let me know that he was interested in talking, but could I kindly get off the stage so they could play their Encore?
Um, yeah. I definitely could… eek! (LOL)
So, I patiently waited to the side while he packed up after his set. He acknowledged me and my friends and we waited…and waited a little more. After he was packed up, our two groups of friends started hanging out. Marc and I kind of got caught up in our own little world for the next 18 hours and I honestly remember feeling like I found my best friend in the world that night. It was the undeniable feeling of love at first sight. I finally knew what it meant to find a soul mate.
I found out that he lived on the eastern shore of Maryland – EIGHT hours from me in Pittsburgh! That was a bummer, to say the least. We exchanged numbers, with the promise to call, but I was doubtful we would talk again. (At this point, I didn't hold most men in the highest esteem). But, I really, really, really, really hoped he would.
About 2 or 3 days passed and I got a phone call.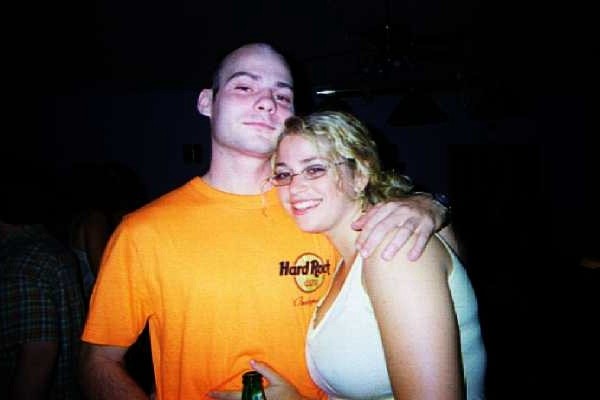 We didn't get off the phone for hours. That day. Or the next. Or the next. Or that whole week – or the week after. I think sometime during the first week of talking on the phone, we both said, "I don't want to talk to anyone else right now." It was such an easy decision to "become exclusive," even after meeting only one night and chatting on the phone for many hours. I would obsessively IM him during my internship at the Pitt Law School, writing for the JURIST blog. And call him during every break. We planned gigs for him in the area and trips for him to come visit as frequently as possible. We couldn't get enough of each other's company. I had never felt like this before!
And, this is where our love story got really interesting. One day, Marc showed up at my apartment to SURPRISE me for my birthday. He had driven there the 8 hours straight after he got off of work to make it as fast as possible. He ended up not going back to Maryland and staying in Pittsburgh with me. He started gigging with Jazzam full-time and got a job in Pittsburgh and that was that. We were inseparable from that day forward. All that after one rental car, one music festival, and one night.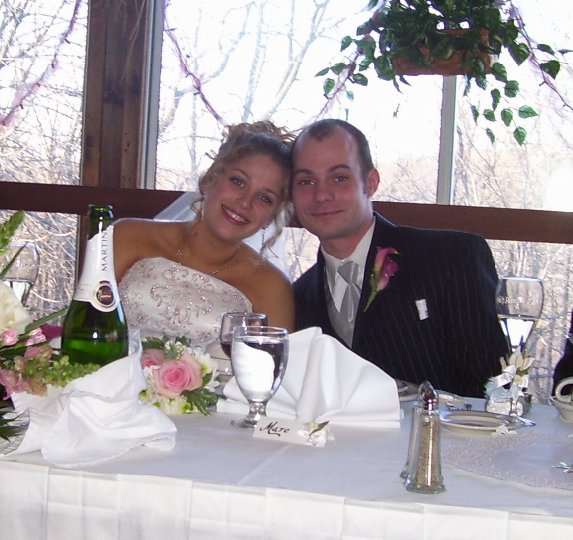 We were married within the year and then on our way to starting a family.
But, that's a love story for another time. Read my Mommy Story.
A True Love Story Never End