This should be filed under things I wish I figured out with the first baby 8 years ago!
Because, guess what? Making baby food is SUPER easy. And it can save you a lot of money.
Plus, any non-Organic baby food you buy off the shelf and feed to your child puts toxins into your sweet little baby's bloodstream and brain. No, thanks! I opt to make baby food out of organic fruits and vegetables and keep a store of organic baby food in the pantry for travel or when we're rushing around…which is quite often.
(Side note: I really like Ella's Kitchen Organic baby food and usually stock up when it's on sale at Babies R Us.)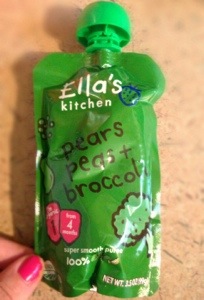 Here are homemade baby food recipes that are appropriate for babies ages 4 – 6 months
If baby is ready, you can start him or her on the below foods as early as 4 months old, which is when I started with my boys.
Baby Food Recipe #1: Baby Bananas
Step 1. Peel banana.
Step 2. Mash banana with fork
Step 2. Feed to baby
Couldn't be simpler!
Here's the (not so beautiful, but perfectly nutritious result):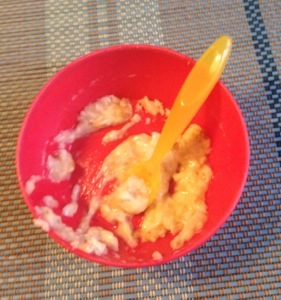 Baby Food Recipe #2: Baby Avocados
Step 1. Peel and core avocado.
Step 2. Mash avocado with fork
Step 2. Feed to baby
See how easy?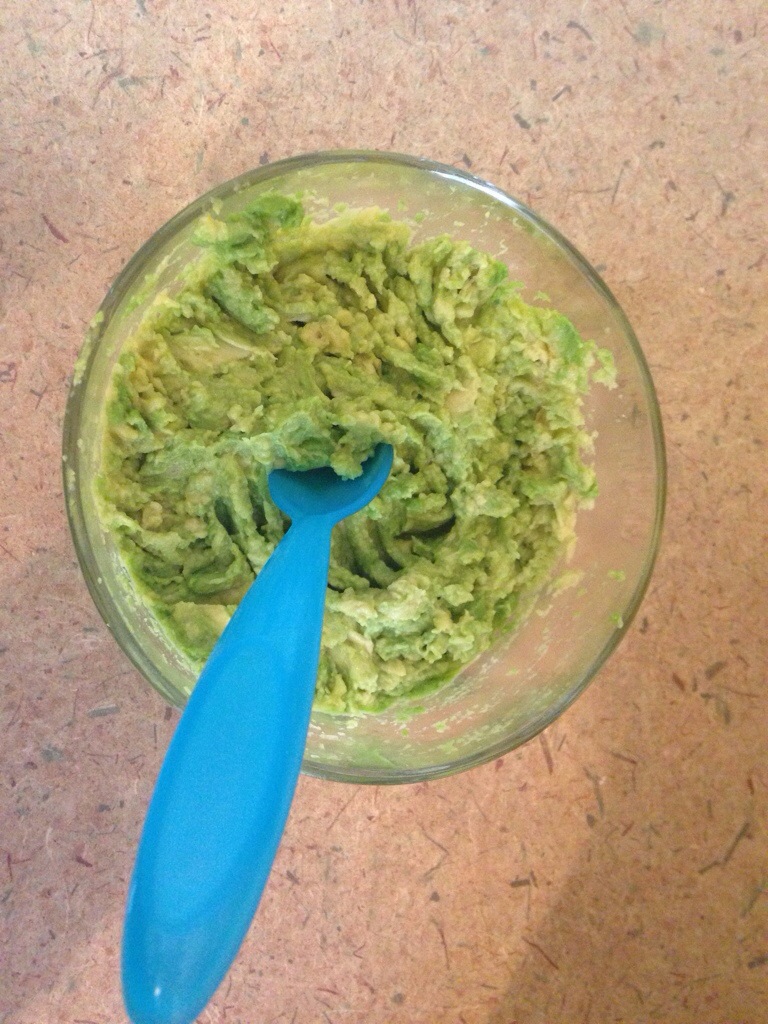 And, the result? A Happy Baby Bean!!